News archive
Important information for customers!
18 May 2022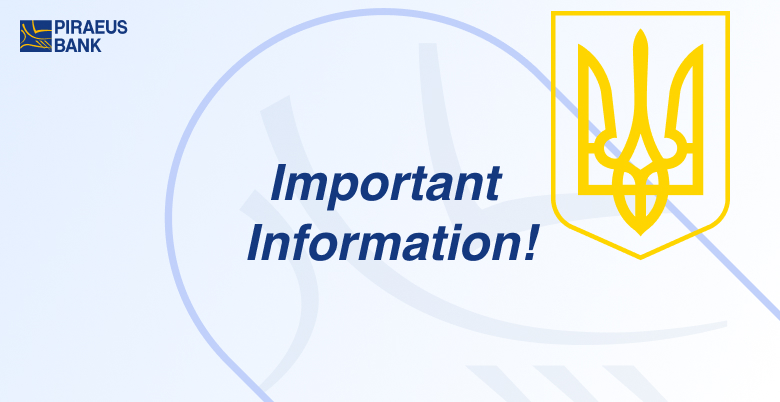 Dear customers,
We would like to inform you that JSC "PIRAEUS BANK ICB" will suspend the issuance of new TOKEN RSAs from June 1, 2022 when providing services through remote service channels. In the future, in order to authenticate, the bank offers its customers to use OTP password (temporary secure PIN-code), which will be sent to you via SMS.
Please note that previously issued TOKEN RSA will not be canceled and will remain in effect until their deadline.
For more detailed information, please contact  the  bank's  contact center : 0 800 30 888 0.