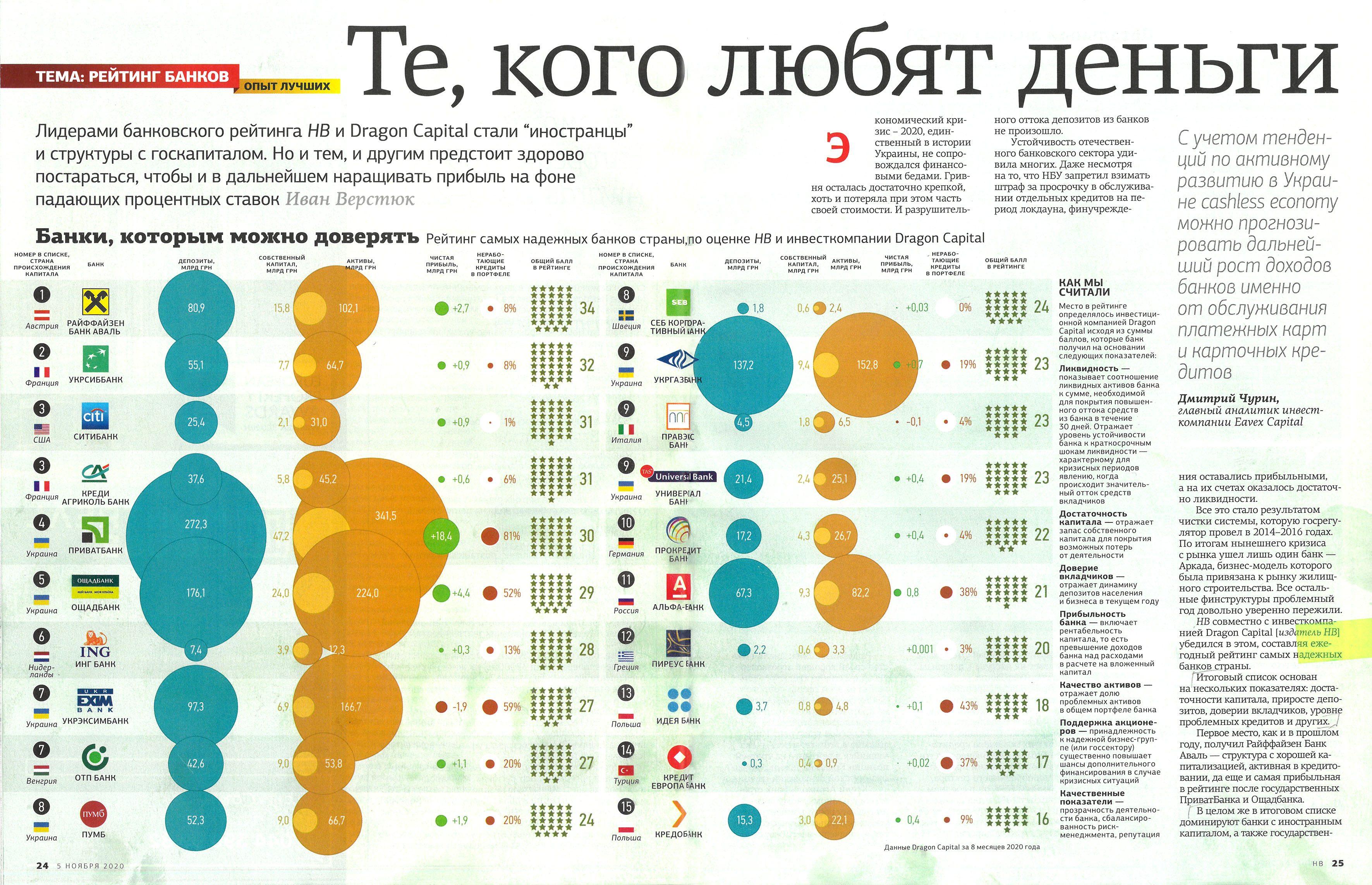 Photo: "Novoye Vremya" magazine
Piraeus Bank is again included in the TOP-15 of the most robust banks in Ukraine, which was performed by Novoye Vremya magazine and Dragon Capital, the investment company. Government banks and banks with foreign capital occupy the leading positions in the rating.
"2020 has not been the easiest year for the banking system, as well as for the entire economy, however we believe that Ukraine has improved its fundamentals giving us more confidence in expanding our business. We are glad that we are included once again in Novoe Vremya's list of most reliable banks in the country," commented Yannis Kyriakopoulos, Country Manager, Chairman of Supervisory Board of Piraeus Bank in Ukraine.
The Banks' ratings were determined by the investment company Dragon Capital, based on indicators such as capital adequacy, liquidity, stability of funding, support of shareholders, customers' trust, transparency of bank, risk management and reputation etc.