News archive
Piraeus Bank has become a financial partner of trade-fair "Clash of the Titans "
23 September 2016
Piraeus Bank has become a financial partner of trade-fair "Clash of the Titans", which is held on 22-23d of September in v. Stepove, Kiev oblast. More than 1500 participants took a part in it, in particular owners and managers of leading farms, agriculture, operators.
The feature of the event was the demonstration of more than 100 types of real equipment and machinery in real process from almost all the regions of Ukraine.
Piraeus Bank organized a stand consultation for participants and visitors who had the opportunity to get acquainted with the special purpose: credit for the purchase of agricultural machinery and equipment; credit for working capital for agricultural customers and others.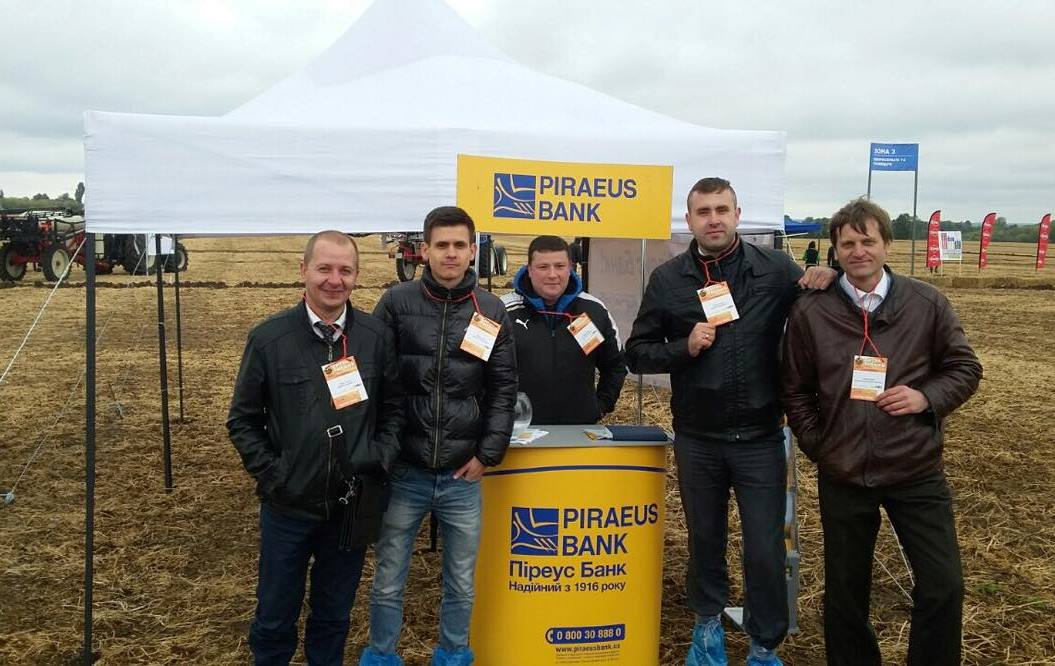 The Piraeus Bank partnership with this event is another step within the program of its financial support to agribusiness in Ukraine.