News archive
Piraeus Bank participated in the International Day of Field organized by Concord partner company.
10 August 2016
Piraeus Bank participated in the Day of Field, organized by Concord company and dedicated to gathering crops with modern machinery of leading manufacturers, which took place on August 4.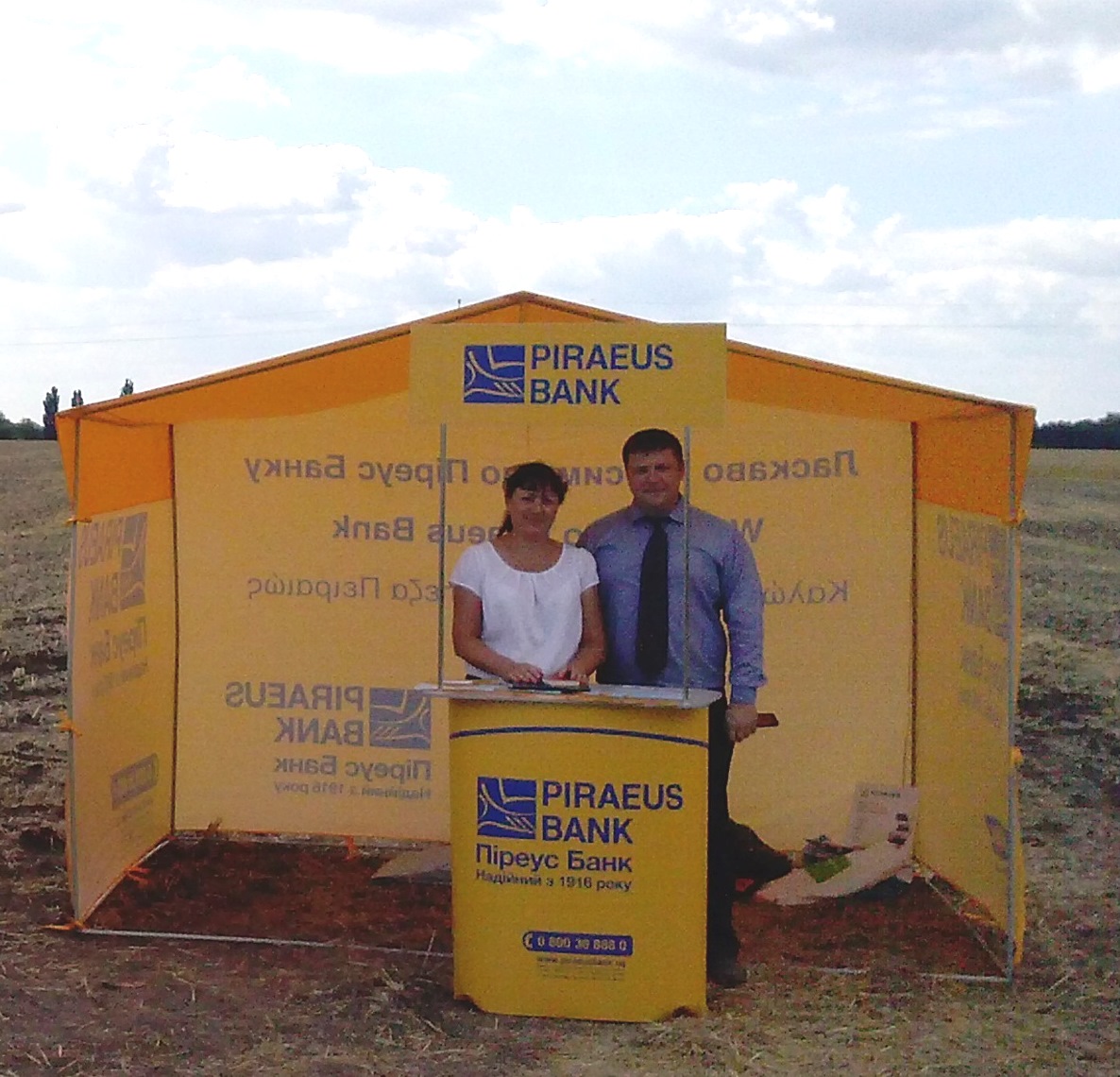 The powerful line of combines and tractors, tillage machines and a variety of seeders, equipment care and innovative fertilizer plants world's leading manufacturers of agricultural equipment were demonstrated to visitors.
Piraeus Bank organized a stand consultation for participants and visitors who had the opportunity to get acquainted with the special purpose: credit for the purchase of agricultural machinery and equipment; credit for working capital for agricultural customers and others.
"Piraeus Bank often takes part in such kind of events; it's a good opportunity to provide farmers with information about the full readiness of the bank to provide financial support to farmers for profitable business development with a reliable partner. Besides participation in such events not only informs potential customers about the opportunities of cooperation with the bank, but also helps to build a two-way dialogue for further improving of banking programs,"- said Svetlana Niskoklon, Head of SME Business Division of Piraeus Bank.