News archive
Easy and safe payments with Apple Pay using Piraeus Bank cards
16 August 2022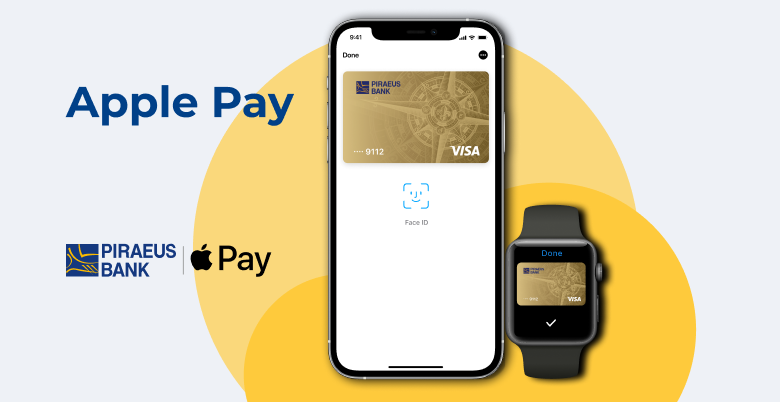 Dear customers, starting today, August 16, 2022, all cardholders of Visa cards from Piraeus Bank have the opportunity to use the Apple Pay service - easy, safe and secure payment tool!
At the core of Apple Pay lay the security and privacy of your payments. If you add your credit or debit card to Apple Pay wallet, the card number itself will not be stored on the device or on Apple's servers. Instead, a unique device account number is assigned to the card that is encrypted and stored securely in your device's "Secure Element" microchip. During payment, each transaction is authorized via generating of a unique one-time dynamic security code.
Setting up Apple Pay is very easy: you can add your credit or debit card through the Wallet app by simply following the system's instructions. You can pay in stores with Apple Pay from iPhone SE, iPhone 6 and later models, as well as from Apple Watch.
With Apple Pay, it's easy to make in-store purchases as well as online purchases in apps and on websites using your device's Touch ID and Face ID.
You can learn more about the Apple Pay service itself, as well as the availability of the service for various devices and generations of these devices here and at the link