News archive
From now on cardholders of Piraeus Bank in Ukraine can change PIN code for their own
16 June 2011
Dear cardholders,

Please be advised that a new service PIN change at ATMs of PIRAEUS BANK ICB is accessible for you.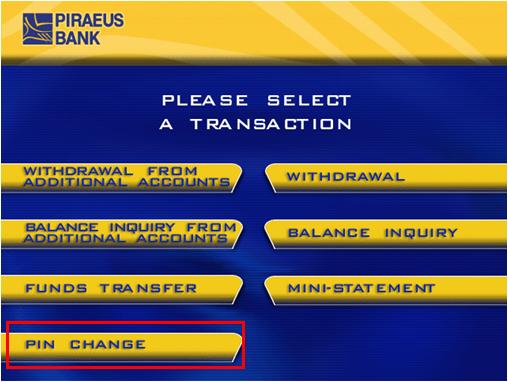 The service is available for all PIRAEUS BANK ICB cardholders in the ATM network of PIRAEUS BANK ICB.

Fee for PIN change service is 5 UAH.

To change PIN code you should:

At the main ATM screen select the appropriate service "PIN change" and follow the instructions.
In order to complete the transaction you will be asked to agree with the fee for the service.
Thank you for using Piraeus Bank services!