Piraeus Bank, which is a part of international financial group, expands its presence and opens new European format branch in Kiev (Obolonskiy pr-t, 26, "Obolon Rezidence"). The new branch provides the full range of banking services, in particular — payments and cash settlement, loans to private individuals and legal entities, internet-banking, deposits, deposit safe boxes.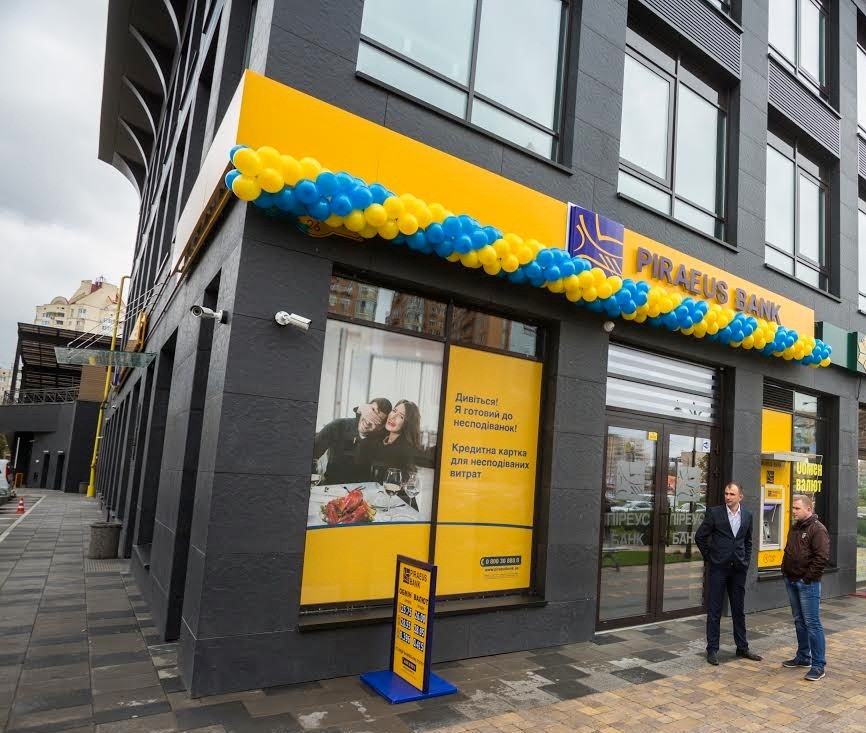 On the occasion of the new branch opening, Piraeus Bank proposes to all potential clients, both private individuals and legal entities, promotional conditions and special offers of its products and services.
According to them,new private individuals have the possibility to open credit cards without the 1st year servicing fee and any of package services "Financial guide" ("Rhodos", "Crete", "Santorini") with upfront-fee 50% discount for a package issue during October – December, 2016.
Legal entities are proposed to use free of charge opening of a current account in UAH till the end of 2016 and its maintenance till 26.06.2017 as well as 50% discount of the upfront-fee for the any type of loans during October – December, 2016.
Piraeus Bank, as a part of an international financial group, is a stable and reliable partner following European standards of customer service. Also, the bank has one of the highest level of capital adequacy among Ukrainian banks, the high index of liquidity and lowest sensitivity to the market risk. Since June 2008 the credit rating of Piraeus Bank in Ukraine is uaA (stable) according to the national scale. Since March 2009 Piraeus Bank maintains the highest rating of deposits reliability (score "5").
** Discount is extended to the new customers who got the next products: "Revolving credit line", "Loan for purchase of agricultural machinery and equipment", "Loan for financing of working capital of agricultural enterprises for SME clients", "Cash Collateral Loan","Overdraft"Beneficial interests", till 31.12.2016