Sergey Naumov, chairman of the Piraeus Bank's board, and Tatiana Sotnykova, the board member, participated in regional investment conference in Odessa, held on Friday, July 10 this year.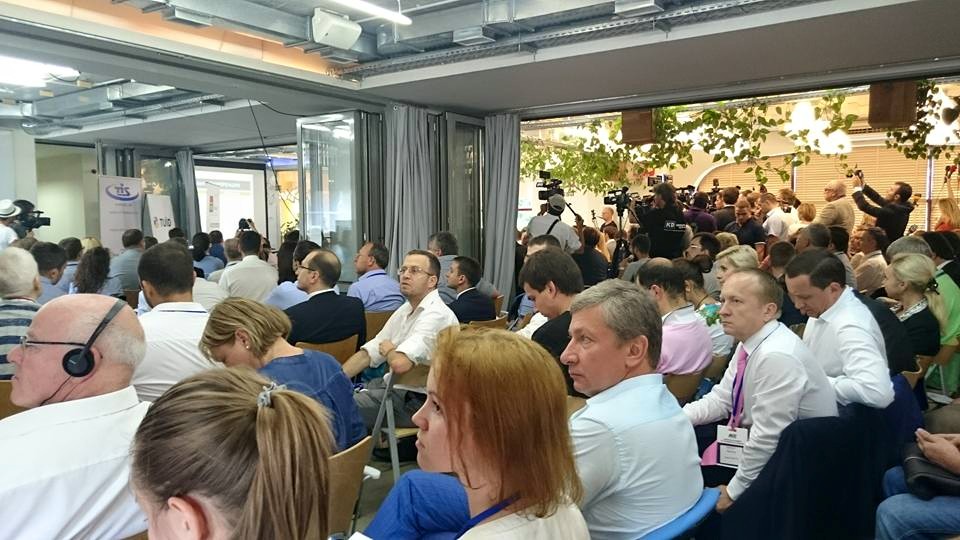 Mr. Mikheil Saakashvili, Governor of Odesa Region met with over 200 representatives of international and Ukrainian business - Members of the American Chamber of Commerce in Ukraine and strategic investors interested in expanding their presence in Ukraine, and shared his vision of priorities for the region within Odesa Region Investment Conference. Mr. Sasha Borovik, Adviser of the Governor of Odesa Region indicated that the priority for the Region will be ports, customs and agriculture.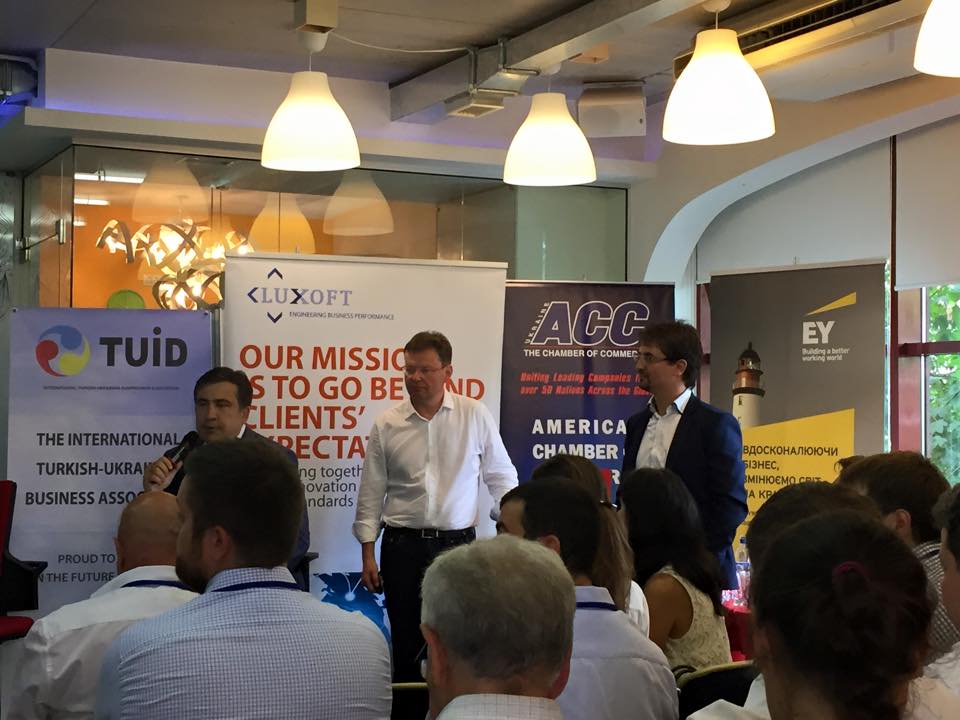 The event considered economical and financial condition of Odessa region and its attractiveness to investors, prior areas of investment, privatization of state enterprises, investment projects, etc.
Today Odessa Region is the largest region of Ukraine with an area 33.3 thousand sq. m. (about 5.5% of the country) and population of 2.4 million people. In 2014, foreign direct investment amounted to USD 1.5 billion. The main investor countries include Cyprus (36.9%), the Netherlands (15%), UK (8.4%), Singapore (5.1%), Germany (4.6%), the USA (3.8% ). In the first quarter of this year Odessa region ranked 7th position in terms of foreign direct investment per capital that accounted USD 561.1 per 1 person as for April, 1 this year. Odessa Region's GRP for 2008 - 2013 рр. annual rate grew from 8.2% and reached UAD 69.8 billion (4.6% of GDP in Ukraine).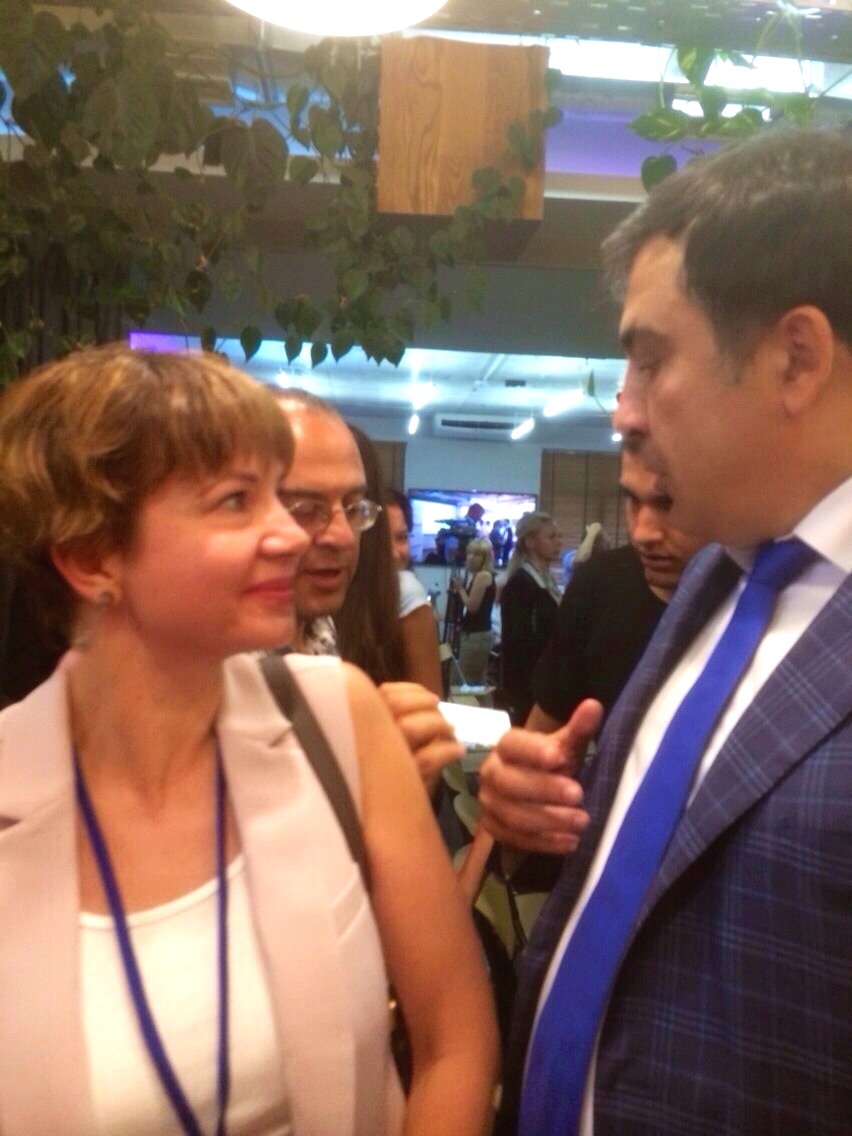 "Odessa has been and remains an important region for Piraeus Bank. Therefore, we will continue to cooperate and support customers in this region, especially those which business areas were noted during the conference as the most prior and perspective areas in Odessa region – namely, agriculture, transport, information technology and tourism. Especially because these areas correspond to our business model", – commented Tatiana Sotnikova, the board member of Piraeus Bank.
During the conference the main components of the potential region's development were determined:
developed transport infrastructure and logistics center; 
favorable geographical location at the crossroads of international transport corridors;
developed agro-industrial complex and fertile soils, and the conditions for the production and processing of agricultural products, including wine;
access to the Black Sea and the availability of natural recreational resources;
current political situation between Ukraine and Russia on the Crimean Peninsula, redirection of trade flows to the ports of mainland Ukraine and leading region of reorientation of tourist flows.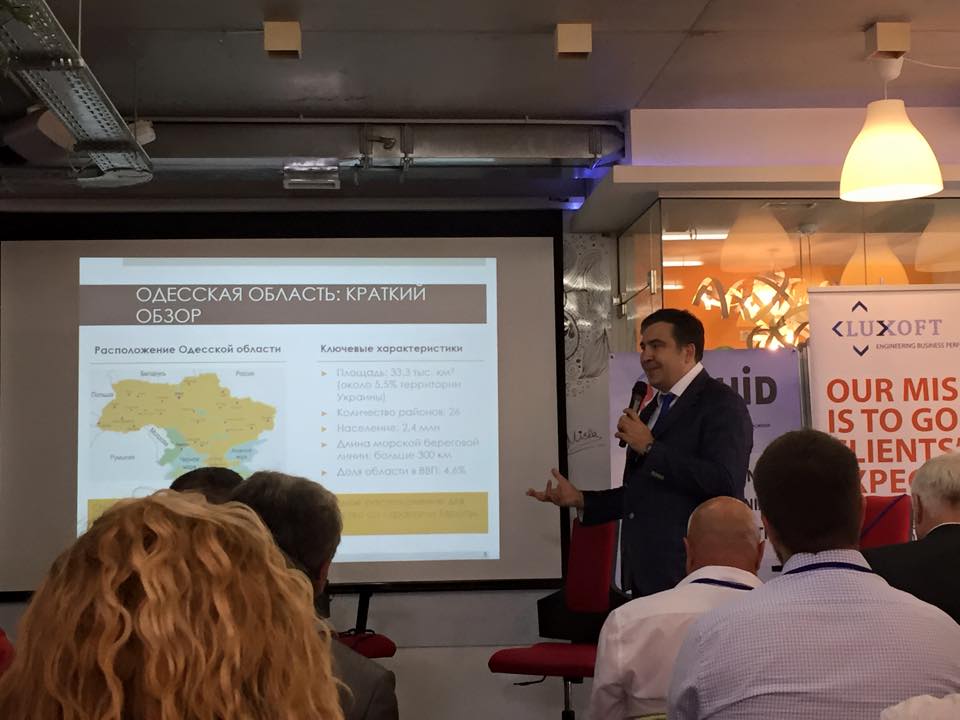 Moreover, according to the rating of investment attractiveness of regions of Ukraine in 2014, which was prepared by the Kiev International Institute of Sociology in partnership with the Institute for Economic Research and Policy Consulting, Odessa region ranks 3rd among all regions after Lviv and Ivano-Frankivsk regions. The main sectors of economic activity in the Odessa area include transport, trade, real estate, processing, food and chemical industries.
Significant increase in the rating (in 2014 Odessa region ranked only 11th place), which is also a factor in the investment attractiveness of the region, due, primarily, improving the so-called "soft" factors, such as power efficiency, regulations and procedures of protection property rights, corruption, business optimism and successful investment experience.