15th Jubilee International Conference "The real estate market: state and prospects for development, the role of professional non-governmental organizations in shaping it" will be held May 12-15, 2011 in Yalta. During the conference organized by the Association of Realtors of Ukraine (ASNU) the following questions will be discussed: development of the Ukrainian real estate market, realtors' business, construction and real estate appraisal, mortgage lending and insurance. Piraeus Bank acts as the general sponsor of the conference.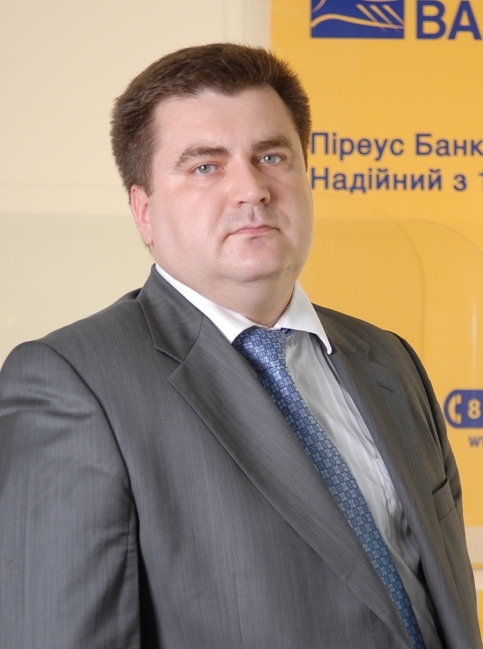 "Bank became the general sponsor of the real estate conference since mortgage lending is of special attention for us", Dmytro Musienko, Piraeus Bank in Ukraine member of the boars and branch network department director, said.
"The Bank makes special emphasis on mortgage lending. We offer several special credit programs with reduced interest rates on loans from 12% per annum, prepared together with developers, - Dmytro Musienko, Piraeus bank in Ukraine member of the board and director of the branch network department, said. - In addition, from May 11 to July 11, 2011 we have a special offer with reduced minimal interest rate of 16% per annum for standard mortgage programs. "
At the conference, Piraeus Bank will also present a special motivation program for real estate agencies.
Note. Piraeus Bank is one of the major banking institutions of Southern and Eastern Europe with assets of EUR 57.7 bln and total equity of EUR 4.3 bln (as of 31.12.2010). Established in 1916, Piraeus Bank today has presence in Greece, Ukraine, Romania, Bulgaria, Albania, Egypt, Serbia, Cyprus as well as in the world financial centres of New York and London. Piraeus Bank S.A. leads Piraeus Bank Group, which consists of 10 banks and 21 companies covering the entire range of financial services.
In Ukraine Piraeus Bank provides a full range of banking services to individuals, small and medium enterprises and corporate clients.
Piraeus Bank is a member of Association of Ukrainian Banks, participant of the Fund of Guaranteeing the Deposits of Individuals. The Bank is also included in the list of banks authorized by the Pension Fund of Ukraine to make payments of pensions and financial assistance.
Piraeus Bank has the highest rating of deposits reliability of Piraeus Bank provided in March 2009 (grade "5"), that shows the bank's capacity to make payments on existing deposits timely and in full.
Piraeus Bank Press Service in Ukraine
Andriy Sakhno
phone/fax: +38(044)495-8888
e-mail: asakhno@piraeusbank.ua